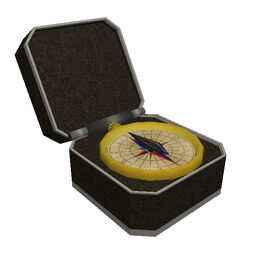 The Compass is a Server Reward that is unlocked from achieving the Mediocre server rank. It is the second server reward to unlock.
The compass was released in Content Patch 1.09 on August 10, 2011 along with five other server rewards.
Ad blocker interference detected!
Wikia is a free-to-use site that makes money from advertising. We have a modified experience for viewers using ad blockers

Wikia is not accessible if you've made further modifications. Remove the custom ad blocker rule(s) and the page will load as expected.