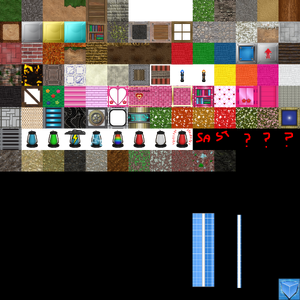 A Texture Pack is a collection of files put into the game. Currently, by creating a texture pack, you can change the Block textures, Workshop, HUD, and radial wheel icons.
Texture packs for the Xbox version have to be hard coded into the game, and therefore require a patch to implement. No information has been given as to texture packs on the future OnLive version.
There are currently no user created texture packs for FortressCraft.
A tutorial for creating texture packs can be found here.
Ad blocker interference detected!
Wikia is a free-to-use site that makes money from advertising. We have a modified experience for viewers using ad blockers

Wikia is not accessible if you've made further modifications. Remove the custom ad blocker rule(s) and the page will load as expected.